Excerpts of interview with Candlewick's publisher:
How Will We Read: Children's Books?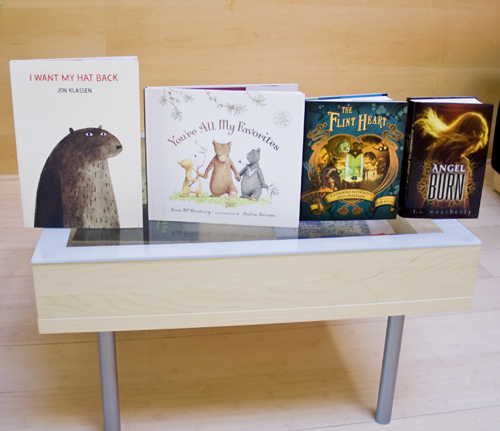 "In 5 years you will have an entirely new marketplace of digital reading material for young children, in all new forms" - Karen Lotz
Karen Lotz is the Group Managing Director of Walker Books Ltd., a London-based company that includes the children's publishing companies Walker Books UK, Walker Books Australia, US based Candlewick Press, and a children's television development unit, Walker Productions. She is the President and Publisher of Candlewick Press. The Walker Books Group is one the world's largest employee-owned publishing companies.... I [Ms. Rubin] recently interviewed Karen regarding the future of children's books.
What is your estimate for children's e-books and print books over the next 3 to 5 years?

The children's books market was estimated to be over $3 billion in sales in 2010, approximately 25% of the overall book market. We are beginning to see traction for digital sales of young adult fiction, though children's as a whole is well behind the adult marketplace in terms of what percentage of new releases might be purchased in print versus e-book. Over the next 3 to 5 years, I can imagine that digital will trump print in the majority of cases rather than the exception.... In 5 years you will have an entirely new marketplace of digital reading material for young children, in all new forms - some of which we can't even envision yet.
Sales in children's picture books seem to have fallen in the last decade. Do you believe this trend will continue with e-books?

It's interesting to hear that statistic, because from my perspective, it's not so true. Some of the most successful picture book publishing has happened during the last decade, a period during which we basically doubled in U.S. revenues as a company, and it's been a catalyst for our growth. For Candlewick Press and Walker Books globally, picture book investment continues stronger than ever, and our sales are also very strong, even given the loss of some key retail partners that supported picture books, such as Borders in the U.S. and U.K., and some key chains in Australia. Our other partners, though, including the U.S. independents, are as strong as ever. We do excellent business in China with picture books....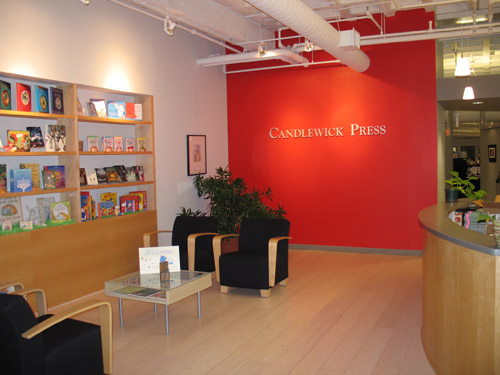 "We must continue to support the importance of reading to our children as a culture" - Karen Lotz
What will Candlewick's products for young readers look like - for print, e-readers, and tablets? How much emphasis are you putting on digital products?

We consider digital editions to be simply another format. We have a very organic process for determining which books go into e-books, just like we do for hardcovers, paperbacks, novelty books, and board books. Every department at Candlewick is involved in making sure that the quality of our e-books is superb and equivalent in every possible way to our beautiful print editions....
Do you see brick and mortar outlets (bookstores, school libraries) continuing to attract the youngest readers?
I believe brick and mortar outlets - and I love that you include libraries in that category - are going to be hugely important for the youngest readers going forward. The experience of being in a room full of books, for a child, is one of the most empowering and exciting experiences one can have.... We know from research that the process of reading aloud to a child is incredibly beneficial and cannot be replaced by mechanical interactions of any kind. Bookstores and libraries are the perfect venues for the communal sharing of books, within families and between professionals and children. I can absolutely see a world where physical book outlets will continue to be places of wonder for young readers, made even better through the best technology being added into the mix, but this will only be true if one thing happens: we must continue to support the importance of reading to our children as a culture....
What will the evolution mean for illustrators and authors of children's picture books? For example, will sound, animation and interactive features become important? Will authors and illustrators become less dependent on publishers?

I really believe that in our new digital world, publishers have the opportunity to be what we always have been: book lovers, spotters and nurturers of talent, cultural drivers, great marketers, thoughtful salespeople, and fanatical caretakers of all the detail. Authors often have wonderful ears, meaning that music, speech and drama are often very natural to them. To employ their talents in new ways is an interesting challenge. For illustrators, obviously the choices and possibilities are endless - no longer being bound strictly by the 32-page forms of the printing presses, for example. But for those authors and illustrators who love the haiku of a printed picture book, and the challenges the limitations pose, I hope those forms will always be there too. They certainly will be there at Candlewick.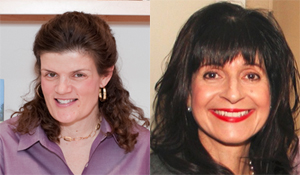 Karen Lotz and C. M. Rubin

(Photos courtesy of Candlewick Press)